We are thrilled to announce a powerful integration between SlideRule Analytics and Klaviyo. This integration automatically tracks your Klaviyo subscribers across any destination you have enabled in SlideRule Analytics, including Google Analytics 4, Google Tag Manager, and Facebook.
Use our AI Powered chatbot to answer questions using your stores data
How the Integration Works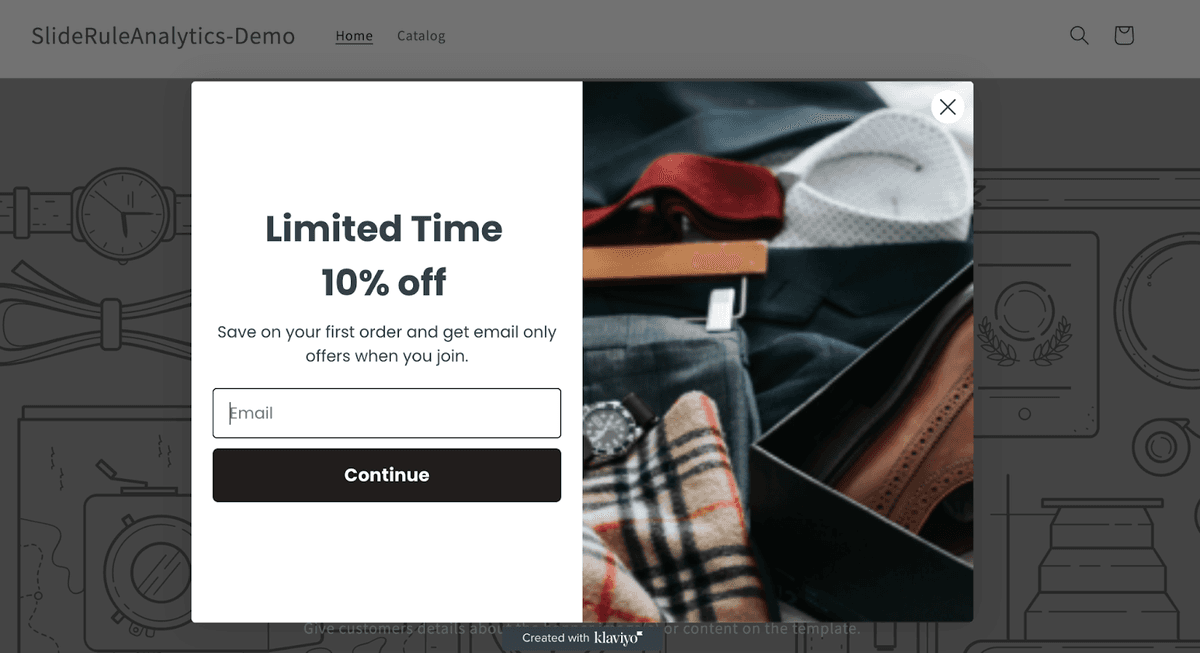 When any contact information is captured with a Klaviyo form, whether that's an email address or a phone number, we fire a contact_subscribe event to all of your destinations in SlideRule Analytics. This event tracks all data about the event provided by Klaviyo, including email, phone number, and form name.
Since we can't track personally identifiable information in GA4, we send a is_subscribed user property so you can compare subscribers and non-subscribers within Google Analytics.
For Facebook we send a Lead so you can optimize your Facebook ads for subscribers by remarketing to them and finding look-alike audiences.
Email Addresses in Google Tag Manager
Our integration with Google Tag Manager goes a step further. We push the actual submitted email address or phone number, as well as an SHA-256 encrypted email address to the datalayer.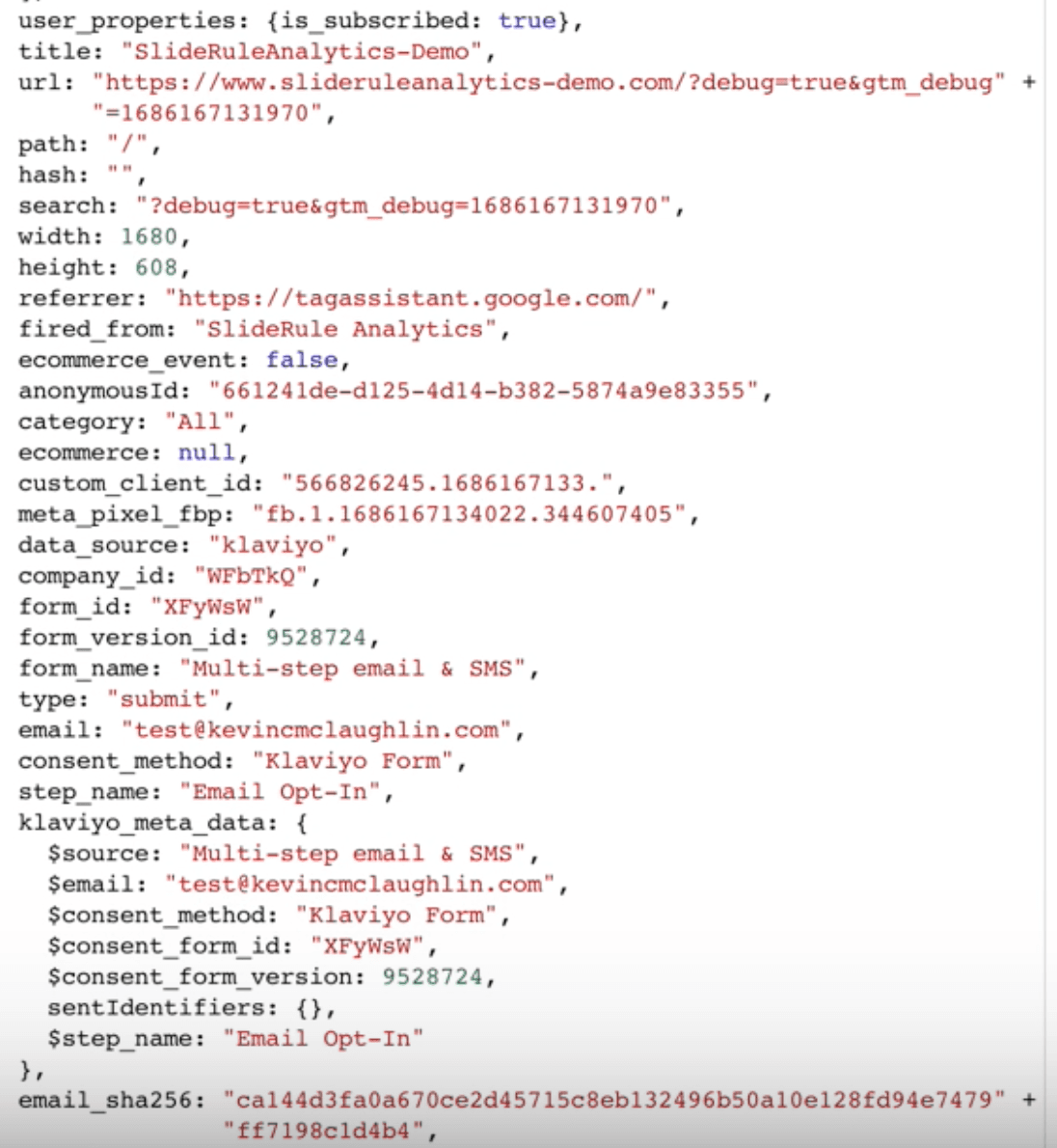 Now you can use Google Tag Manager to send your data to Google Ads with enhanced conversions, Pinterest, or any destination of your choosing.
Comprehensive Tracking with Klaviyo and GA4
All relevant events and properties in Klaviyo are tracked by SlideRule Analytics automatically. For instance, if a user adds additional information or subscribes to an SMS service, an additional event for 'form_step_complete' is triggered, as are form_open or form_close events.
To fully leverage this Klaviyo integration in GA4, you can create audiences for subscribers and non-subscribers. Check out our video demoing that here.
We're excited for you to use this new integration and look forward to hearing your feedback. Thank you for using SlideRule Analytics!